When the temperature gets colder and may prepare for a time of rejoicing, it is important to remember those that need our help to end the year with a smile. Accordingly, Laurentide employees took part in many initiatives during the past months to ensure a sweeter holiday season for our community.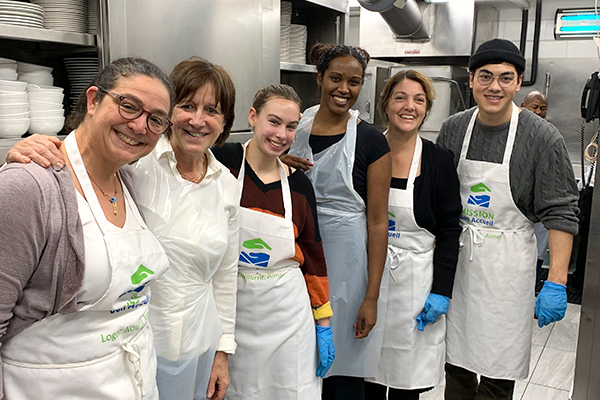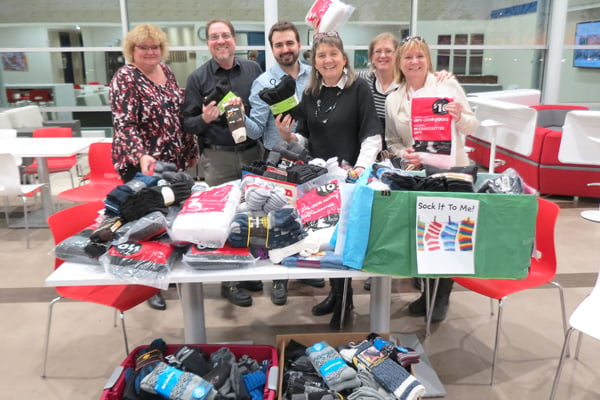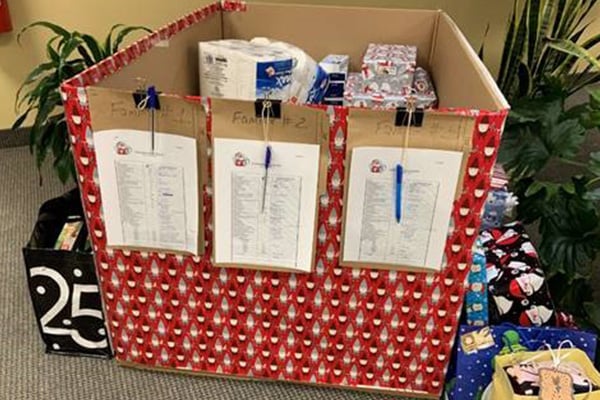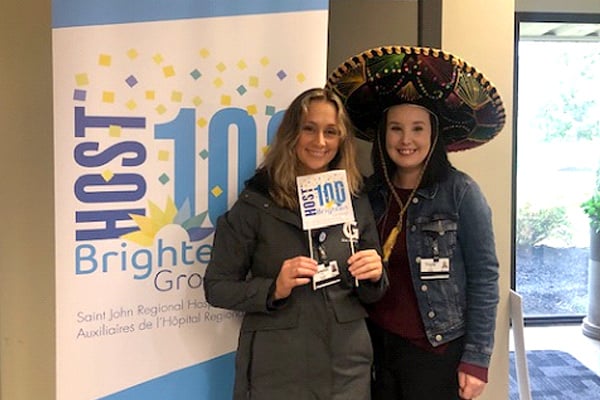 Notable charity initiatives include:
An apple pie sale organized by Brandon Whiffen, technician, Industrial Reliability Solutions team. The delicious pies, home-baked by Brandon himself, allowed him to collect $151 for Suicide-Action Montréal.
A bake sale held by our Social Responsibility committe on Halloween resulted in $245 for Unicef.
Our Atlantic Controls division held a mexican fiesta lunch as part of the Host100 campaign in support of the Saint John Regional Hospital (NB). Total amount collected: $505.
Movember: Jean-Yves Bergeron, application engineer in our Measure and Analyze team, grew a mustache and gathered $200 in support of mens' health initiatives.
For the second year in a row, we participated in the Montreal Sock It To Me Campaign. In order to stimulate sock donations, our departments engaged in a friendly competition to see who could give the most. At the end of the day, the true winners will be the recipients of the 1,016 pairs of socks that were donated to St.Michael's Mission.
We sponsored 3 families in order to supply each of them with a full holiday food basket, along with Christmas gifts for every family member.
Double the impact
As always, Laurentide matched donations that were amassed during these activities. This means that over $1,000 extra went  the charities mentioned above.
Moreover, on December 3, Laurentide participated in the Giving Tuesday campaign benefiting the West Island Cancer Wellness Centre. Every donation to the Centre (not just by employees) was matched up to a total of $5,000.
Our commitment for 2020
As part of our on-going commitment to supporting charitable causes, we will continue to support employees who choose to devote personal time and energy to charitable actions in two ways:
By providing them with an opportunity to raise awareness for their cause company-wide
By matching donations made by employees.
With an active Social Responsibility committee and a corporate culture that values collaboration, we can expect more charity events and fundraising at Laurentide in the new year. As we often say: at Laurentide, people matter.